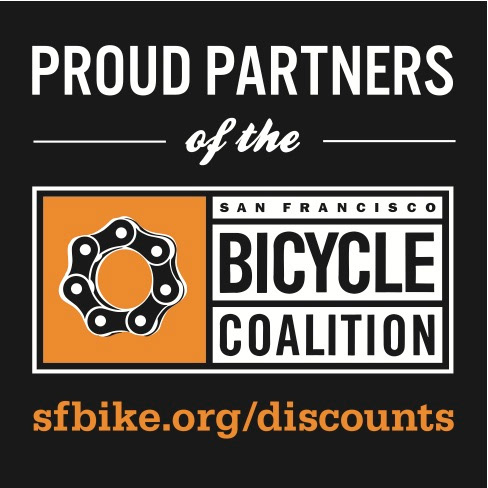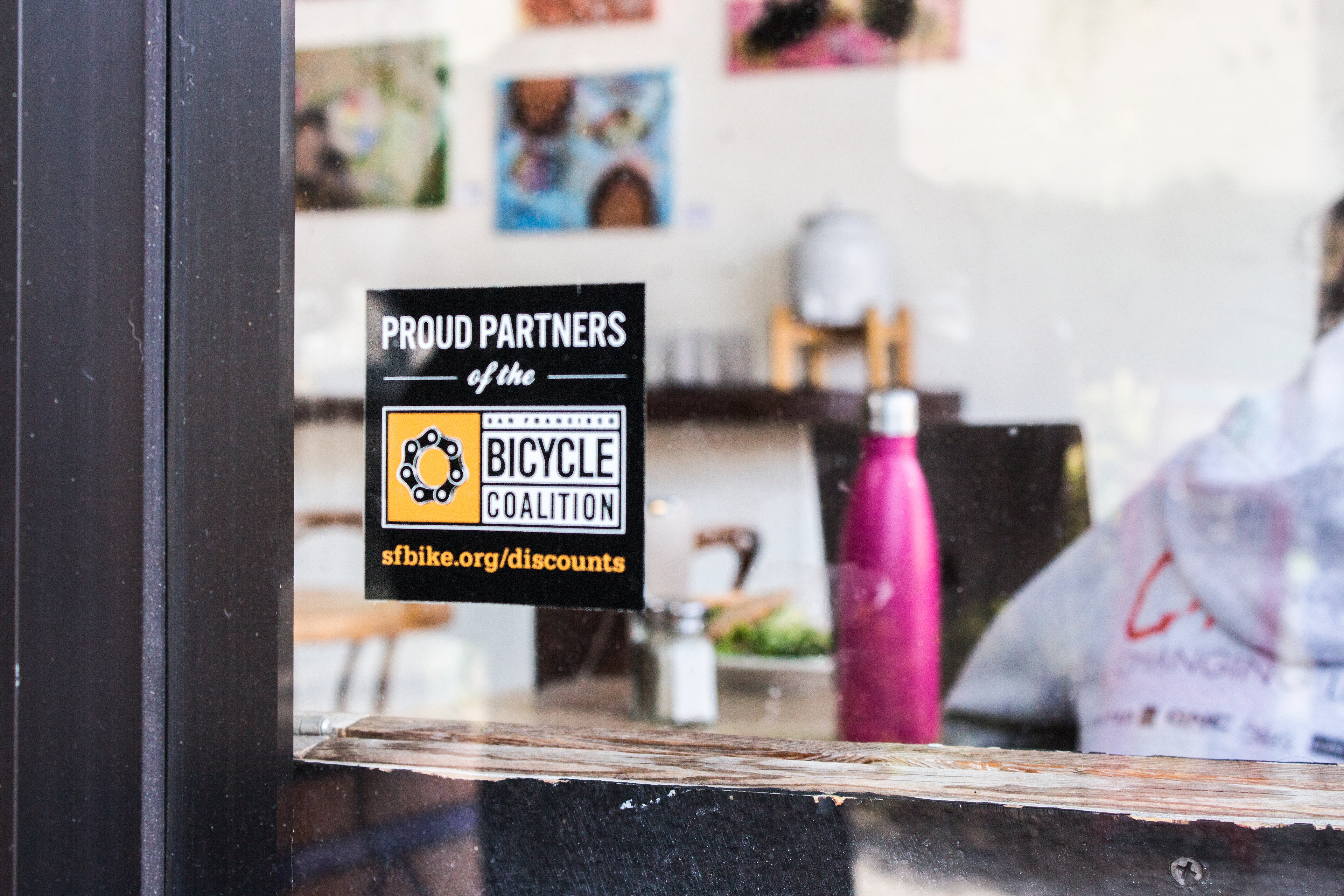 SF BICYCLE COALITION STORE FRONT VINYLS
Designed, produced and installed branded vinyl window displays engaging a broader audience while effectively utilizing window space situated on a highly trafficked commuter intersection. Doubled as indoor privacy and shade. Center window space to be kept open for seasonal event promotions.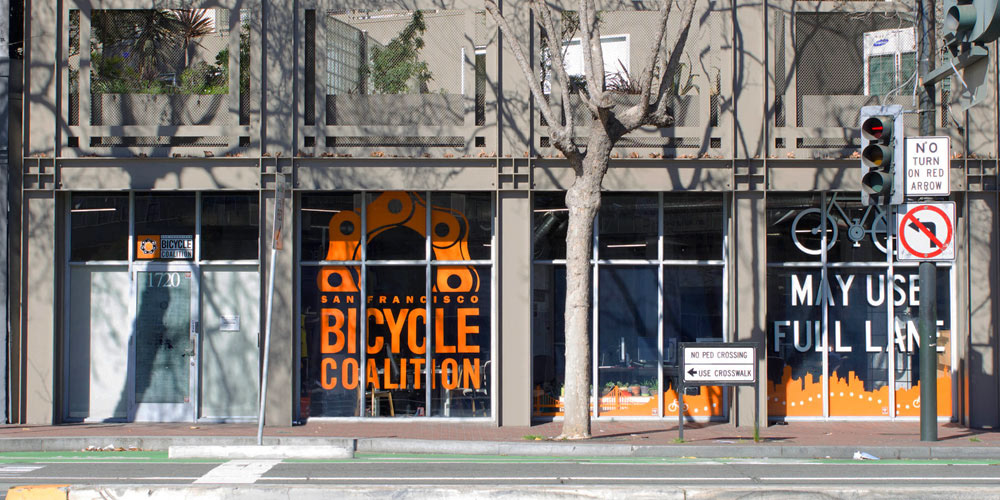 NATIONAL HOLISTIC INSTITUTE WINDOW VINYLS
Produced and installed logo and contact info vinyls for the National Holistic Institute's SF location.